My Story
The beginning, not just running.
My first races were in the Youth Games, in elementary school and then in junior High, with racing on the track and cross-country. I didn't train as I do today , my "workouts" were the outdoor games with friends in the courtyard or in the countryside. I was running all day, behind a ball, behind friends, I was skating, I was biking, I was climbing trees ...
Thanks to my parents who motivate me to practice different sports , such as artistic gymnastics, swimming, dancing, cross country skiing and even a small freediving parenthesis (my husband is Apnea Academy instructor ).
I've always loved to run so much, I started to do it a little by chance: I went out with improbable shoes, I ran a little near the banks of the river Tanaro and Bormida and then I came home, without criteria, without a training program and without stopwatch .
In 2000 I decided to run the marathon just for finishing it. By training for about 70 Km a week, I ran Turin Marathon and I finished my first marathon in 3h 32 ' .
In 2001 I graduated from the University of Turin in modern contemporary languages ​​and literature and the competition was temporarily put aside for study purposes.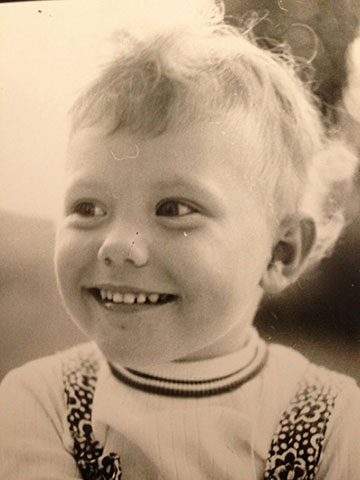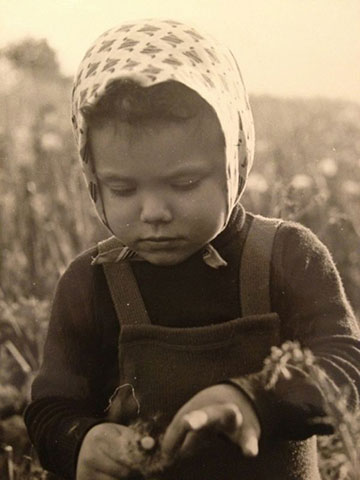 In 2002 I started training more seriously, because I met my current coach Beatrice Brossa, who had moved to Alessandria, the city where I live. So I enrolled at 'Atletica Alessandria' and I started running with Bea's daughters (Laura and Elisa) and her husband Giorgio Costa. I wasn't constant in training, instead I had so much fun doing the races, as well as those in neighboring countries in Alessandria during the weekends that those on the track, however, preferring the road and long distances .
In 2003 Bea and I decided to train seriously for the marathon . At Piacenza I ran in 2h 48 ', than in Reggio Emilia in 2h 51 ' .
In 2004 I joined Runner Team 99 of Volpiano my current sports Club. In that time I have dedicated mostly to the track and the shorter races on the road.
In 2006 and in 2007 my children Leonardo and then Arianna borned and so I need to stop for a while.
In 2009 I restarted running, Bea and I wanted to prepare another marathon, measured with work commitments (in the meantime I started working at a child care center as a teacher) and family dues. I ran the Carpi Italian Marathon in 2h 41', my new personal best on the distance. At the end of the year, I started having health problems.
In 2010, another stop due to splenectomy.
Spherocytosis, splenectomy, athletic rebirth.
I am suffering from a genetic disorder of red blood cell membrane calls spherocytosis: the red blood cell is more fragile and is destroyed by the spleen, which consequently swells, creating a situation of permanent anemia .
I have this dysfunction from birth, but I had never had serious problems except the alteration of some blood tests (high bilirubin , low hemoglobin, low hematocrit and low red blood cells) .
In early 2010, I started to feel really bad, I could hardly walk, I was always tired but I gave the blame on too many things done in that period: working to the child care center, young children (sleepless nights and everything else), the training and the marathon in Carpi in 2009 still to be completely recovered. I kept on working, in spite of an abnormal fatigue, until my husband drove me to the Hospital. After the results of blood tests, they sent me immediately to Hematology departement, decided to do a transfusion: my blood test ​​was really bad. There I met Dr. Daniela Pietrasanta, a mother of one of "my" little girls who attended the nursery where I worked , which took immediately care about my problem. She contacted by phone the doctors of Center for Rare Diseases in Milan and they decided not transfond me. Meanwhile, I did a thousand other tests because in addition to extreme fatigue I had frequent episodes of diarrhea and very strong joint pain. Ultrasound abdomen revealed a giant spleen: it was responsable of the destruction of my red blood cells and it also compressed my intestine causing me a sub-occlusion so I needed its immediate removal. On May 14th, 2010 I underwent a laparoscopic splenectomy, but the spleen was so large that the doctors couldn't get it out laparoscopically so they were forced to cut as if they had to do a C-section. Indeed, the size and weight of my spleen looked like those of a premature newborn: 26 cm and 1.8 kg in weight. I have also removed the gallbladder because I had the calculations, always caused by spherocytosis. Finally, I could start running again after being almost motionless for about 5 months.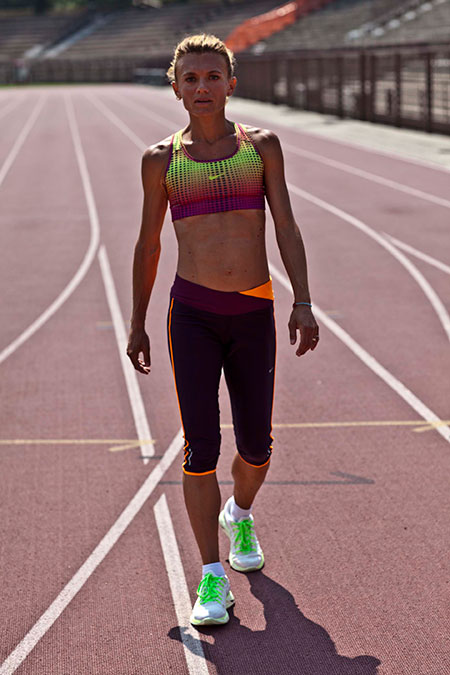 In late June I was on the starting line of the half marathon of Biella. The doctors allowed me to run even a 100 km. I closed my first post splenectomy race in 1h21', so tired but so happy to be able to run again. Despite my joy to run, I didn't wont to train, I felt too bad in the latest months and so I just wanted to have fun without having to be bound by time, distance or races to prepare. I communicated my decision to Claudio Favaretto, Runner Team 99 president, who was a little bit disappointed but he understood my mood. Before leaving competitions, I promised to him to participate to the championships of sports Club in Pordenone, 10 km on the road. Meanwhile, in that summer, I ran some trail running races, just for fun and passion.
In September I lazily went to Pordenone, I wasn't training at all and I didn't feel particularly in shape even if after the operation I was in very good health. It must have been the joy of meeting again my teammates, of feeling again the tensions pre-race running with the best of Italian athletes, from that day I wished to train again. I started really step by step: I asked my coach Beatrice Brossa to prepare a very light program suitable for working mother. I gave myself a goal: half marathon Stramilano in April 2011. I started to run 5 days a week. In March 2011, I decided to participate at the Lago Maggiore Half Marathon with the purpose to train for the Stramilano and to spend a nice day with my family on Lake Maggiore. I ran this race in 1h 13' 00", dropping even a minute of my old personal best . I was really surprised and encouraged by this unexpected result, so Bea and I decided to get back on the game. The improvements I had in a short time were incredible. My blood tests were perfect and I was really fine. In summer we decided to try qualification in Olympic marathon and September this incredibly came true: in Berlin marathon I ran in 2h 26 ' 33 " (italian qualification required was 2h30') .
This result certainly changed my athletic career so much that I decided to quit my job to train as an elite athlet.
2012, Olympic year
2012 was for me a very satisfying and personal achievements period. It was the Olympic year and this certainly contributed to realize some important results, stages of approach to what is the dream of every athlete: the Olympic Games.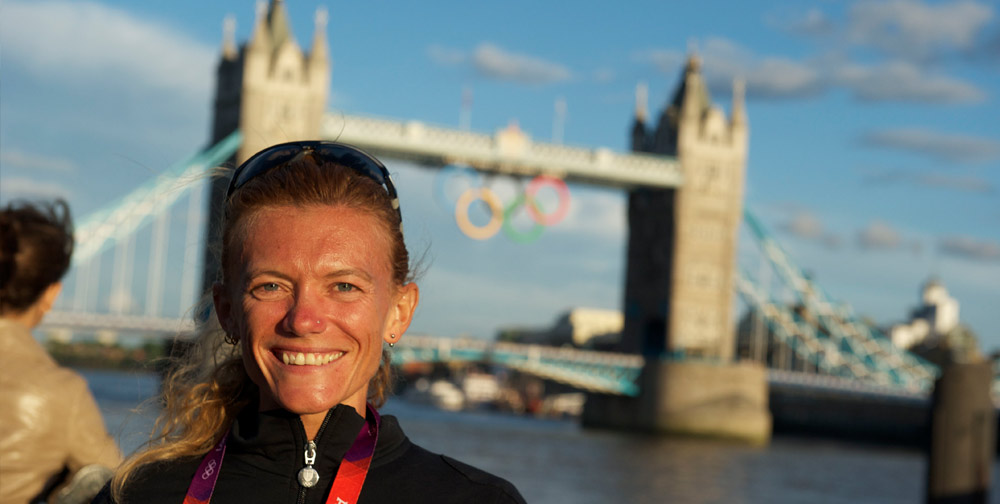 My athletic growth found its highest level in two important occasions: on February 26th at the Rome-Ostia Half Marathon and on April 15th at the Rotterdam Marathon. In both cases I get the national record (67'46" and 2h23'44"). Thanks to the result in Rotterdam marathon I became part of the Olympic team in marathon. At the London Olympics I qualified 8th with 2h25'27. I close the year with a 3rd place at the Turin Marathon in 2h27'04".
2013, World Championships in Moscow (Russia)
2013 didn't begin properly. The year before was so rich in training and races and I needed to rest. After running Turin Marathon in November 2012 I had to stop for a month because of an injury on my right knee. This long break allowed me to recover completely but it was bad for my sporting life. Indeed, the first races of the year weren't good, especially NYCHM. I found my shape in late May, when I ran 10.000 m Italian championship in Ancona, then in June when I won the gold medal in the half-marathon of the Mediterranean Games in Mersin.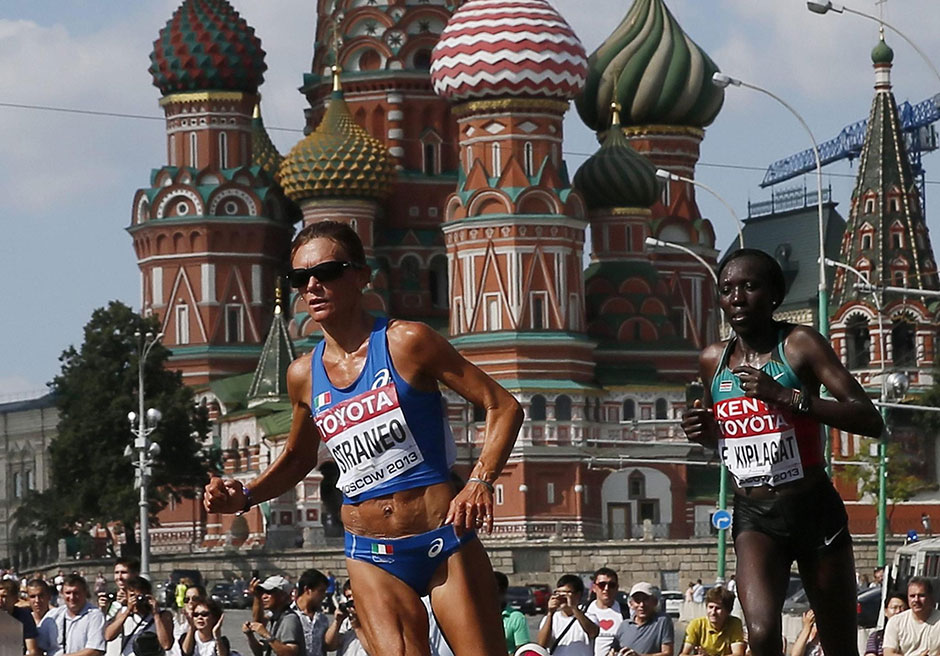 The idea to run the World Championships marathon in Moscow was coming late, just before the Mediterranean Games in Mersin. In July I had a wonderful training period in St Moritz with my great friend marathoner Emma Quaglia, my coach Beatrice Brossa and Maurizio Odorizzi (physiotherapist FIDAL). I leaved for Moscow in perfect physical and mental conditions, I started the race keeping my own pace without worrying about the other girls pace. I've never thought I could aspire to a podium, so when at the 35 km I found myself alone with Kiplagat I couldn't believe it. My joy was immense at the finish-line, a silver medal that I consider a gold medal, as I led the race.